<!- sidebar-file='/sites/www.wctech.org/web/wcts/_zumu_sidebar.html' --> <!- box:side-1 -->
QUICK LINKS
2020-2021 Calendar (pdf)
Maschios Menu
Bids
Drinking Water Reports (pdf)
Guidance
HIB Information
NCLB Targeted Assistance Services
Nurse's Office
School Performance Report

<!!!!!!!!!!!!!!!! DO NOT USE THE EDITOR WITH THIS PAGE !!!!!!!!!!!!> <!!!!!!!!!!!!!!!! DO NOT USE THE EDITOR WITH THIS PAGE !!!!!!!!!!!!> <!!!!!!!!!!!!!!!! DO NOT USE THE EDITOR WITH THIS PAGE !!!!!!!!!!!!> <!!!!!!!!!!!!!!!! DO NOT USE THE EDITOR WITH THIS PAGE !!!!!!!!!!!!> <!!!!!!!!!!!!!!!! DO NOT USE THE EDITOR WITH THIS PAGE !!!!!!!!!!!!>
NEWS AND ANNOUNCEMENTS
Warren Tech Return-to-School Survey
BOE Meeting Via Zoom
July 15, 2020 BOE Meeting
Class of 2020 Senior Slideshow- Created by Radio, TV and Digital Media Seniors, Katie Keenan and Samantha Garcia
Staff Salute to the Class of 2020 video
School Emergency Closure Plan (pdf)
Congratulations to the Warren County Technical School Class of 2020 Top 10 (pdf)
School Closure letter (pdf)
COVID-19 Letter for Parents 3-2-20 (pdf)
Dep. of Education Coronavirus
Teacher of The Year
Congratulations to Mr. Sean McGeough, Engineering and Architecture teacher, on being named Governor's Educator of the Year! Congratulations are also in order for Mrs. Zana Ziegler-Harbon, Guidance Counselor, for earning the title of Educational Services Provider of the Year!
We appreciate your commitment to the Warren Tech community!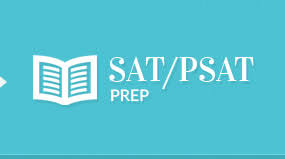 SAT and ACT Prep with New Jersey Tutoring
Warren County Technical School is proud to partner with New Jersey Tutoring to offer a highly effective SAT and ACT test preparation course at a very low price. New Jersey Tutoring delivers a clear, comprehensive, inexpensive and highly effective program that not only will help students optimize their test scores, but will help students through college, as well.
WCTS-TV programming
View Warren Tech Student News, Technical Teachings, Knights Athletics, Events and more!